School of Nursing
Our goal is to train nursing personnel rich in humanity who can display leadership in the fields of health, medicine, and welfare.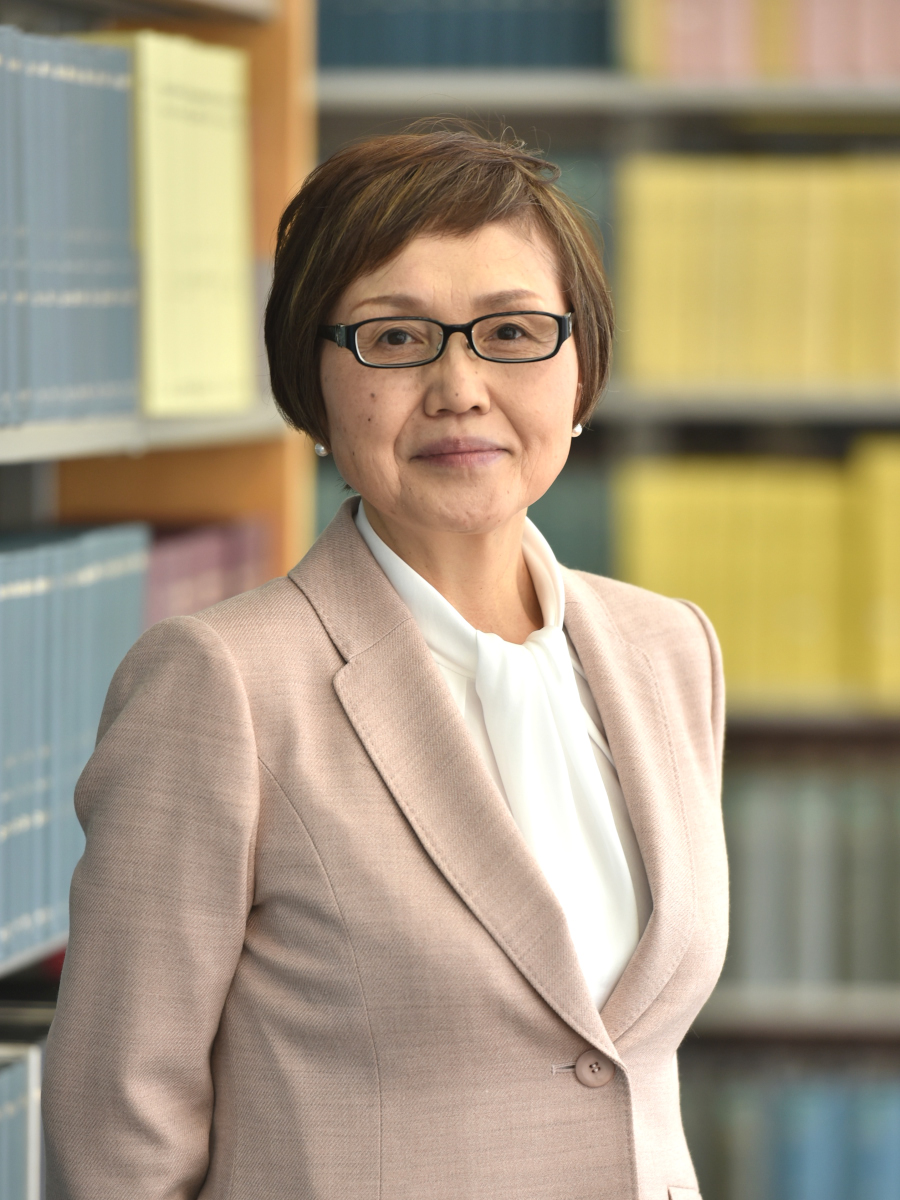 With the expanse that is Iwate Prefecture, care needs to be delivered that addresses communities comprehensively in particular and is suited to their health, medical care, and welfare needs. Consequently, our goal is to foster skills in our students that enable them to demonstrate leadership at the core of comprehensive community care such as by learning community nursing starting from the 1st year. With a well-filled liberal arts education providing the foundation, students learn together with faculty and their peers from the Schools of Medicine, Dentistry, and Pharmacy. This serves to nurture medical specialists who have a broad viewpoint and an abundant spirit of scientific exploration.
Yukie Miura, Dean, School of Nursing
Professor of Fundamental Nursing
Nursing education linked to the team treatment approach

At the combined campus for the Schools of Medicine, Dentistry, Pharmacy, and Nursing, students learn the basics of team treatment and think about nursing from a variety of perspectives. Based on this, through their advanced and applied studies in such areas as medical safety, disaster medical care, palliative care, and nursing policy, students acquire a grounding that will allow them to play a central role in team treatment.

Curriculum built based on comprehensive care in the community

Students learn about community nursing from the 1st year so they can acquire the fundamental skills that will enable them to play roles as nursing personnel in the area of providing comprehensive care in the community. Students acquire fundamental knowledge in community nursing such as primary health care, health promotion, and comprehensive community care, so they will understand the health needs of people based on lifecycles and health level.

Well-filled practical training

We work to improve students' specialized knowledge and techniques through a sophisticated and specialized clinical education at the university's affiliated hospital and at medical and welfare facilities in the community. In the 1st year, students train through experience in the field to familiarize themselves with the nursing activities engaged in at hospitals and welfare facilities. In their 2nd year, they participate in practical training in which they actually provide nursing care at a hospital. In their 3rd and 4th years, they get practical training at the university's affiliated hospital in the fields of surgery, internal medicine, pediatrics, and at the maternity clinic. Furthermore, corresponding to the practical training objectives,
they also train at other hospitals, in the home, and at welfare facilities.