About the University Hospital
Carry the Future of Community Medicine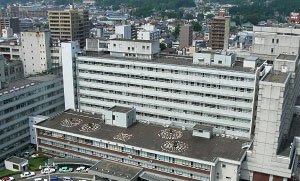 The Medical Care Division is composed of 47 approved departments, with a system to meet various medical needs. As a specific-function hospital, we provide and improve upon advanced and specialized service, promote clinical research essential to the advancement of medicine, and establish research systems for our students and graduates. We are also designated as the hub hospital for the prefectural cancer care network, for clinical testing, and for AIDS treatment; as a central facility of community medicine in Iwate as well as northern Tohoku, we strive to make advancements in medicine and provide comprehensive medical care.
---
Number of approved beds: 1,166 (General Ward: 1,088; Psychiatric Ward: 78)
Average number of inpatients per day: 901 (academic year 2008)
Average number of outpatients per day: 1,638 (academic year 2008)
Approved Clinical Departments:
Internal Medicine Gastroenterology Hepatology Diabetic and Metabolic Care Cardiovascular Care Endocrinology Nephrology Respiratory Care Psychosomatic Medicine Allergy Care Hematology and Oncology Neurology Gerontology Surgery Gastroenterological Surgery Hepatological Surgery Mammary Surgery Pediatric Surgery Tracheal-Esophageal Surgery Neurosurgery Respiratory Surgery Cardiovascular Surgery Orthopedics Rehabilitation Rheumatism Plastic and Reconstructive Surgery Cosmetic Surgery Obstetrics and Gynecology Pediatrics Pediatric Cardiovascular Care Otorhinolaryngology Ophthalmology Dermatology Urology Radiological Diagnosis Radiotherapeutics Cardiovascular Radiology Anesthesiology Psychiatry Emergency Care Clinical Laboratory Exam Pathological Diagnosis Palliative Care Dentistry Orthodontics Pediatric Dentistry Oral and Maxillofacial Dentistry
Dental Center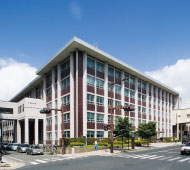 As a Leading Provider of Community Dental Care
With people's growing interest in health, dental health is gaining wide attention, and clinical dentistry is becoming increasingly advanced. The Dental Center contributes greatly as a leading provider of community dental care, and also functions as an important educational facility. Students in the later part of their professional education take practicums here at the Dental Center, where they gain firsthand experience with advanced dental care activities, using the latest facilities and through direct contact with patients.
---
Average number of outpatients per day: 389 (academic year 2008)
Outpatient Clinical Departments
Memorial Heart Center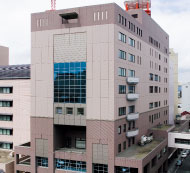 Prominent Leader in Cardiovascular Medicine
Iwate Medical University Hospital Memorial Heart Center was established in 1997 as a memorial project of the university's 60th anniversary. It is one of the few hospitals in northern Tohoku to specialize in cardiovascular diseases, handling cases that require advanced diagnosis, medical technology, and nursing, such as ischemic heart diseases, heart failure, arrhythmia, cardiomyopathy, valvular diseases, and congenital heart diseases. The Memorial Heart Center was the first university hospital and private medical facility (10th nationally) to join the Cardiovascular Care General Support Network System; working closely and promptly with medical facilities in the community, the Center provides world-class medical care.
Advanced Critical Care and Emergency Center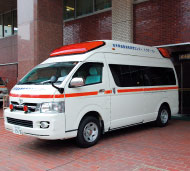 Providing Emergency Care Around the Clock
The Center was originally established in November 1980 as the Iwate Prefectural Advanced Emergency Center; in December 1999, it became the first facility in the Hokkaido-Tohoku area to be designated by the Ministry of Health, Labour and Welfare as an advanced critical care and emergency center. In 2001, the operation of the Center was transferred to Iwate Medical University, and it was renamed "the Iwate Prefectural Advanced Critical Care and Emergency Center."
With over 100 doctors, nurses, and staff providing emergency medical care 24 hours a day, 365 days a year, the Center handles various medical problems and treats an increasing number of emergency patients, serving as a hub emergency hospital in Iwate as well as northern Tohoku.
---
Number of emergency patients outside regular hours: 27,679 (academic year 2008)
Hanamaki Onsen Hospital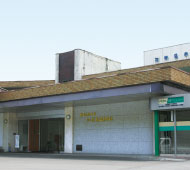 Primary Care As Well As Rehabilitation
Upon the closing and consolidation of National Sanatorium Hanamaki Onsen Hospital, its authority was transferred to Iwate Medical University; and in July 1993, it was reopened as Iwate Medical University Hanamaki Onsen Hospital.
With approved departments such as internal medicine, gastroenterology, neurology, gerontology, surgery, orthopedics, rheumatism, rehabilitation, and anesthesiology, Hanamaki Onsen Hospital strives to establish strong ties with the community, providing general and emergency medical care.
Number of approved beds: 150
Average number of inpatients per day: 124 (academic year 2008)
Average number of outpatients per day: 158 (academic year 2008)
2-85-1 Dai, Hanamaki 025-0305