Graduate School of Medical Science
Graduate School of Medical Science: Admission Policy
Doctor's Course
The goal of the Graduate School of Medical Science Doctor's Program is to foster advanced research abilities that will enable individuals to conduct independent research activities from a global perspective, as well as a deep knowledge that serves as the foundation for such abilities. We nurture researchers of life science and clinical doctors who will contribute to the development of medicine and community medicine.
Master's Course
The goal of the Graduate School of Medical Science Master's Program is to foster a deep knowledge from a global perspective and research abilities in specialized fields. We nurture researchers of life science and advanced medical technicians with research-oriented minds who will contribute to the development of community medicine research.
Message from the Dean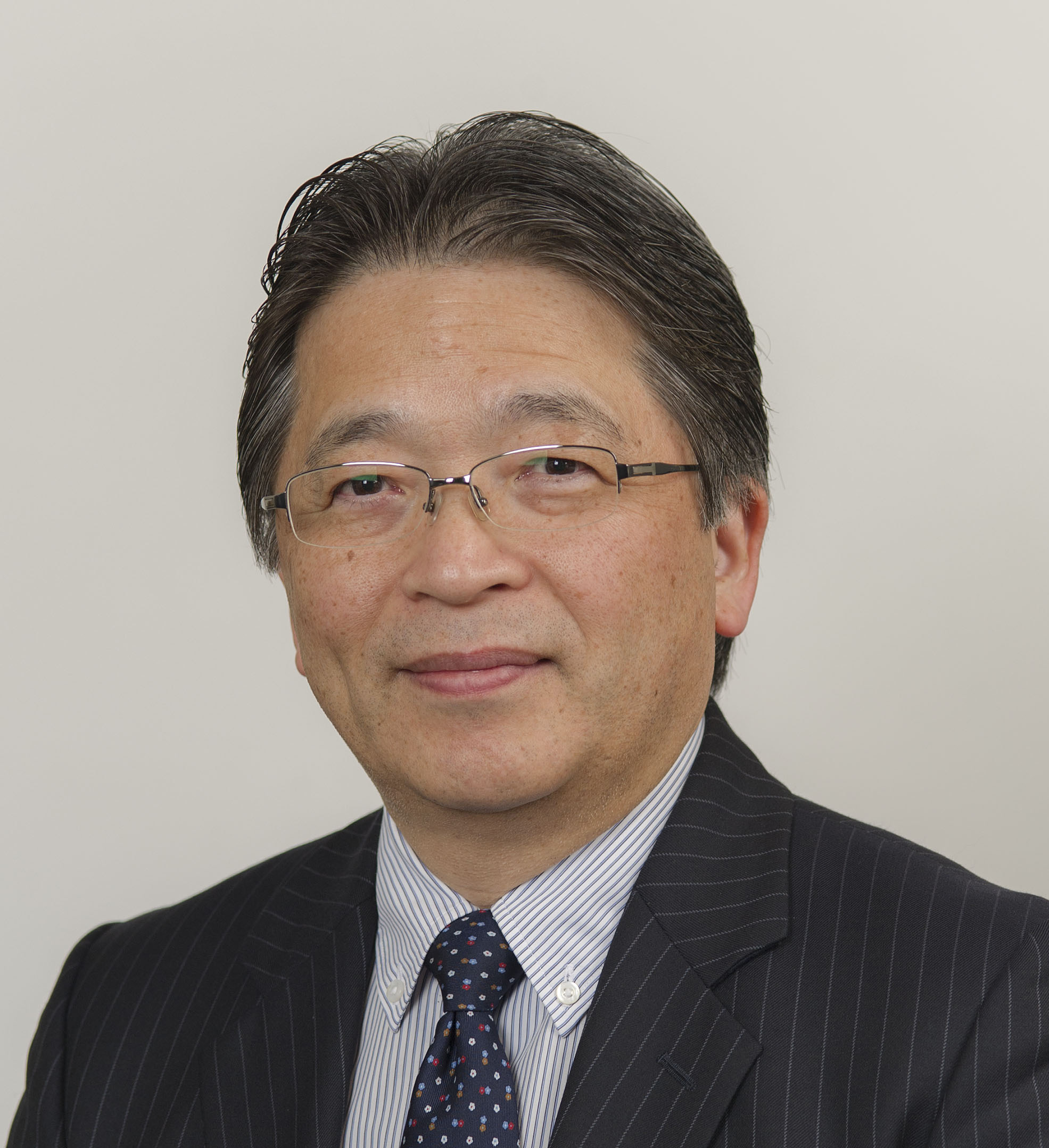 Makoto SASAKI
,
Dean,
Graduate School of Medical ScienceDean, School of Medicine; Professor of Ultrahigh Field MRI
Iwate Medical University Graduate School of Medical Science contributes to society as a hub for medical education and research; we aim to nurture leading advanced life science researchers, as well as medical professionals and medical educators with ethical minds and advanced medical knowledge and skills.
The Graduate School of Medical Science was established in 1860; in academic year 2005, the Master's Course was established. We have sent out over 1,000 graduates, and have led the medical scene of Northern Tohoku in the development and practice of advanced medicine. We cover a vast range of research fields of medicine in general, from social medicine to clinical medicine. In recent years, with the Graduate School of Medical Science as the main body, there have been many accomplishments such as selection for the MEXT's High-Tech Research Center Project, Open Research Center Project, Leading Project, and CREST; we have obtained these competitive research funds and have made substantial achievements such as: development of diagnostic imaging for cerebrovascular vessels, nerves, and mental disorders; clinical epidemiology; translational research for overcoming gerontological illnesses and malignant tumors.
As for nurturing of professionals, we were selected for the Educational Support Program for Medical Professionals Who Meet the Needs of Society in academic year 2005; we are striving to reduce the medical divide in Northern Tohoku which suffers from a chronic lack of doctors, and to contribute to the improvement of medical standards.
From academic year 2007, we have greatly reorganized the curriculum to meet today's needs, adding to the existing researcher training course a new educational plan of advanced clinical doctor training course, as well as a training plan for doctors, pharmacists, and radiologists, who are involved in cancer medicine, launched by the selection for the Cancer Professionals Training Plan.
We will further seek to promote advanced medical research, use the results gained to unravel the causes of intractable diseases and to develop innovative cures; we will also strive to be a research hub that nurtures leading researchers. At the same time, we hope to contribute to the medical scene of our country by nurturing "true and good medical practitioners" who have ethical, inquisitive minds and advanced medical skills. We hope that young, enthusiastic students will join us in our creation of the medical science of the 21st century.
Outline of the Graduate School of Medical Science
The Graduate School of Medical Science accepts 50 students for the doctor's course and 10 students for the master's course.
Both courses have 2 categories of admission: General Selection and Special Selection for Working Adults.
The Special Selection for Working Adults is for those who wish to pursue education and research while working full time. The curriculum incorporates intensive courses on weekends and during summer vacation; with this program, working adults such as clinical interns, those involved in medical-related fields, and public employees can study at the Graduate School.
Students are selected by a foreign language exam, an interview in their field of interest, and the results of their short paper.
Students will learn the latest medical biology, conduct a research on a topic they have selected, and prepare a thesis; doctor's course students will spend 4 years, master's course students 2 years. Alumni of the Graduate School have pursued various career paths with their research achievements as the basis, in places such as universities, laboratories, and medical facilities.
Research topics include life sciences, social medicine, and clinical medicine; in particular, we are becoming a leading hub for the research in the fields of cerebrovascular diseases, clinical epidemiology, and gerontology.
The research projects operated by competitive research funding (High-Tech Research, Open Research, Leading Project, CREST), as well as the University Hospital staff, will provide interdepartmental and interdisciplinary support for your research.
We also consider aspects such as living expenses, scholarships, and childbirth and childcare, and see to it that our students can continue their research in a way that matches their lifestyles.
Mind that plumbs the depth of medicine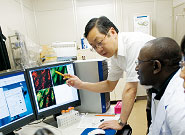 We keep our eyes on the latest innovations in medicine, while keeping our feet deeply rooted in Iwate, to lead the medical trends towards pioneering of new fields or towards fractionalization and specialization of research topics with advances in scientific technology. We have nurtured many talented minds who are conducting unique educational and research activities in their specialized fields. The doctor's course, established in 1960, and the
master's course, established in 2005, are actively accepting working adults. Over 2,000 students have successfully completed the course with a Doctor of Medical Science.